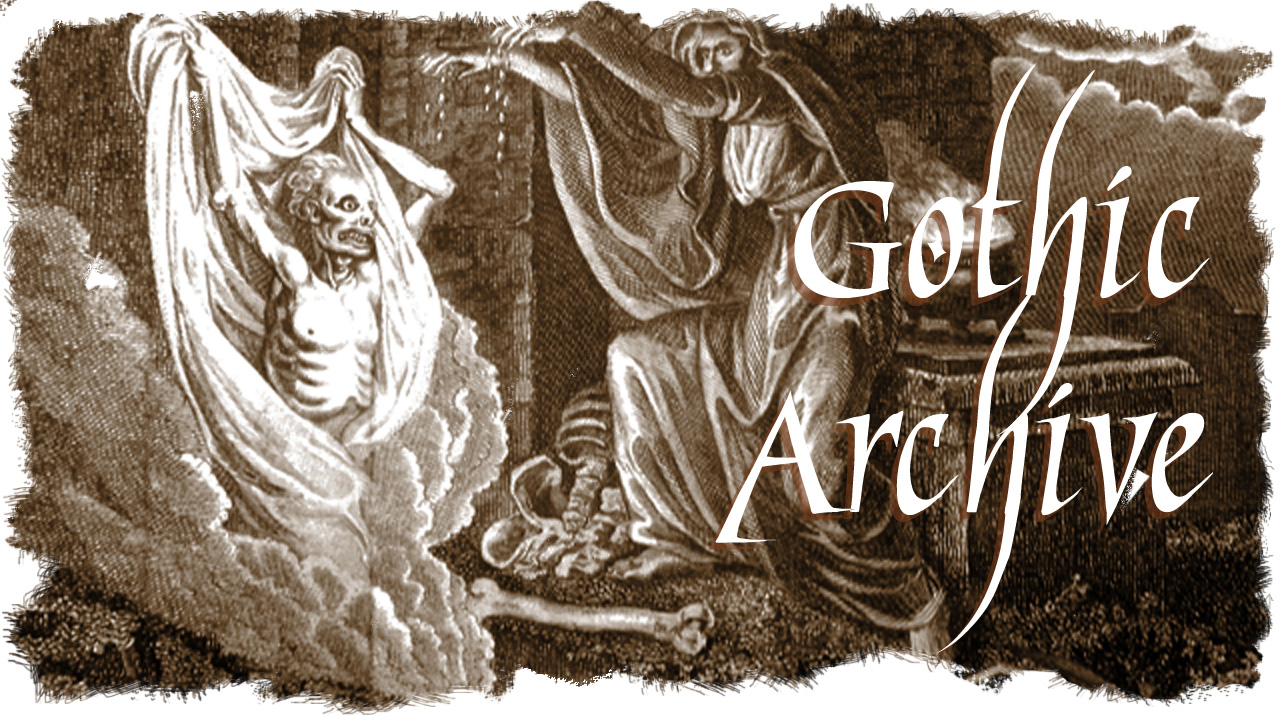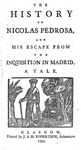 Description
Andalusian-born Nicolas Pedrosa is a shaver, surgeon, and male-midwife living in Madrid. One day, after assisting in a birth, Nicolas is returning home when his mule becomes obstreperous and he beats it, rejecting the offered advice of a group of passing friars who counsel patience. Angered by Pedrosa's reaction, the friars sweep on only to be trampled when the mule loses control because of the sound of their bells.
The next morning, Pedrosa receives a summons from the Inquisition, an especially worrisome situation for him as he is secretly a Jew. Imprisoned and tortured briefly, Pedrosa The interrogation by the Inquisitor General (Don Ignacio de Santos Apparicio, a name with obvious associations to the Jesuit Ignatius) is ended when Pedrosa reveals that he had been returning from the childbed of a woman named Donna Leonora as the Inquisitor General takes Pedrosa aside and commissions him to slip a vial of what he claims is medicine to Donna Leonora.
Suspicious of the Inquisitor General's motives, Pedrosa flees to Portugal and accepts employment as a ship's surgeon. Under the tutelage of the British captain, Pedrosa experiences freedom from fear of the Inquisition and is able to act to save Don Manuel, the husband of Donna Leonora, who is captured and brought aboard the ship. Though initially skeptical, Don Manuel is persuaded of the Inquisitor General's evil intent when he receives a letter written by the dying Leonora.
Pedrosa and Don Manuel go to England. Once there, they receive word that the Inquisitor General has either disappeared or is dead so a return home would be safe. Pedrosa is happier, however, living in glorious and tolerant England where he can live as a Jew without fear of the Inquisition.
Publisher
J. & M. Robertson
Disciplines
Literature in English, British Isles
Recommended Citation
The History of Nicolas Pedrosa, and His Escape from the Inquisition in Madrid. A Tale. Glasgow: J.& M. Robertson, 1799.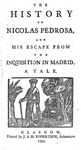 Included in
COinS