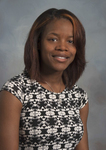 Faculty Mentor
Dr. John Grych, Psychology
Files
Description
Objective: Aggression in adolescent romantic relationships occurs at a substantial rate and has negative effects on victims. This study will investigate risk factors that may anticipate a person's role as a victim or perpetrator of aggression in dating relationships. Also, this study will examine whether males or females are more likely to perpetrate or be victimized by dating aggression. Expanding research on relationship aggression is important because TDV can cause significant mental and physical health problems (e.g. distress, physical injuries, and panic attacks). We focused on risk factors in four general categories: family, cognitions, emotions, and alcohol use. Some of these risk factors include: exposure to relationship violence, whether between the child and a parent or between parents, internalizing cognitions and behaviors, depressive symptoms, alcohol use, and hostility.
Methods: Participants were undergraduate students from a private institution. Data was collected through a number of questionnaires completed online.
Results: We found that majority of the predictors were common to both victimization and perpetration, such as alexithymia, callous, interparental and parent-child conflict. We also found unique predictors of both victimization and perpetration, which were alcohol use, and relationship quality with one's partner. Also, attitudes accepting and justifying dating aggression uniquely predicted perpetration only.
Conclusion: Our findings suggest that each unique predictor should be considered when developing strategies to reduce or prevent aggression in romantic relationships. Our study implies that couples should use alcohol moderately, find satisfaction in one's relationship partner, and evaluate one's beliefs about dating aggression in order to avoid TDV.
Publication Date
Summer 2013
Disciplines
Clinical Psychology
Recommended Citation
Daniels, Ericka L., "Ericka L. Daniels - Distinguishing between Risk Factors for Aggression Perpetration, and Victimization in Adolescent Dating Relationships" (2013). Ronald E. McNair Scholars Program 2013. 13.
https://epublications.marquette.edu/mcnair_2013/13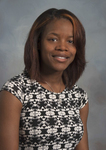 Included in
COinS