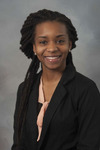 Title
Janelli Barrow - African American Women's Perceptions Related to Childbirth Readiness: Centering versus Traditional Prenatal Care
Faculty Mentor
Karen Robinson
Description
Background: Perinatal health care disparities are prevalent in the United States be-tween African American women (AAW) and other races. African American women tend to access prenatal care later in pregnancy in comparison to Caucasian women, resulting in a higher risk for inadequate prenatal care and infant mortality (Mikhail, 2000; Ward, Mazul, Ngui, Bridgewater, & Harley, 2012; Child Trends Databank, 2013). Disproportionate infant mortality and prenatal care utilization rates have resulted in a national push to endorse and implement interventions that promote early, adequate, and consistent prenatal care among AAW. Previous research has not compared AAW's prenatal care experience (traditional or group) during and after the perinatal period.
Purpose: Thus, the purpose of this study is to gain a better understanding of AAW's perceptions of childbirth readiness based on their prenatal care experience.
Method: One hundred twenty-five AAW will be recruited for this mixed- method study. Participants will be asked to complete a demographic questionnaire at the initial meeting and a Prenatal Care Satisfaction Questionnaire during their 3rd trimester and after pregnancy. Furthermore, the first 10-15 mothers who deliver will be asked to participate in an individual phone interview in which they will further discuss their prenatal care experience and what impact their care had on their readiness for pregnancy and childbirth. Content and thematic analysis will be used to analyze interviews and develop themes.
Findings: It is anticipated that the findings from this research will provide insight what impact PNC have on how AAW perceive their readiness for childbirth.
Publication Date
Fall 2014
Disciplines
Maternal, Child Health and Neonatal Nursing | Nursing
Recommended Citation
Barrow, Janelli, "Janelli Barrow - African American Women's Perceptions Related to Childbirth Readiness: Centering versus Traditional Prenatal Care" (2014). Ronald E. McNair Scholars Program 2014. 2.
https://epublications.marquette.edu/mcnair_2014/2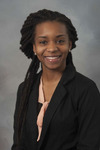 COinS