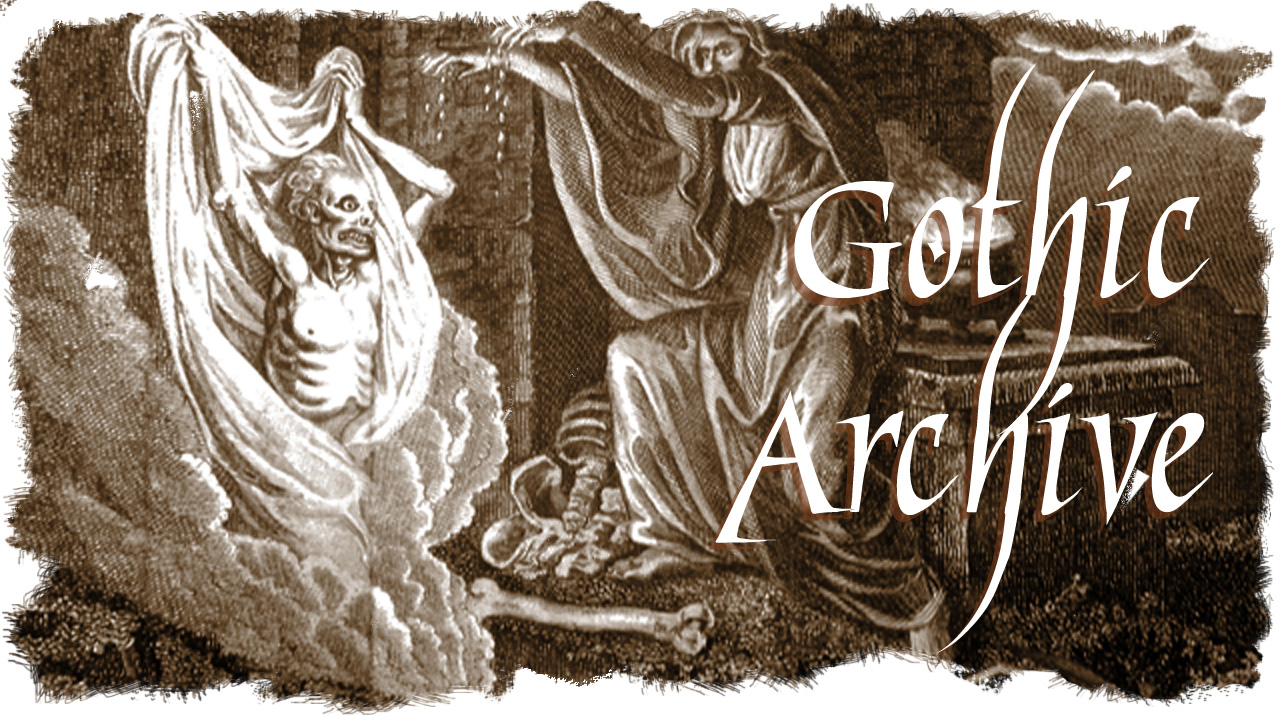 Gothic Archive Editorial Board
Dr. Stephen C. Behrendt
Department of English, University of Nebraska
Stephen Behrendt is George Holmes Distinguished University Professor of English at the University of Nebraska, where he is a specialist in Romantic-era literature and culture. His most recent book is British Women Poets and the Romantic Writing Community (Johns Hopkins, 2009). His new collection of poems, Refractions, will be published by Shechem Press in 2014. His website is at http://english.unl.edu/sbehrendt/sbhome.htm.
Dr. Carol Margaret Davison
Department of English Language, Literature, & Creative Writing, University of Windsor
Carol Davison (Department Head) is a specialist in Gothic and Victorian literature, African-American literature, women's writing, and cultural teratology. A former Canada-U.S. Fulbright scholar, she is currently working, with the assistance of a SSHRC Standard Research Grant, on Gothic Scotland/Scottish Gothic, a theoretical examination of the Scottish Gothic tradition. She continues in her role as the Director of The Sickly Taper website, the world's largest and most comprehensive website dedicated to Gothic bibliography, and has published Anti-Semitism and British Gothic Literature (Palgrave Macmillan 2004), which was shortlisted for the J.I. Segal Award, and History of the Gothic: Gothic Literature, 1764-1824 (University of Wales Press, 2009). The author of numerous articles and book chapters, she is also the editor of a special issue of Gothic Studies on the Gothic and Addiction (2009), co-editor of a special issue on Marie Corelli for Women's Writing (UK, 2006), and the editor of Bram Stoker's Dracula: Sucking Through the Century, 1897-1997 (Oxford: Dundurn Press, 1997), which won the Lord Ruthven Assembly Award (chosen by the International Association for the Fantastic in the Arts) for the best non-fiction book on Dracula and vampires for 1997.
Marie Léger-St.-Jean
Faculty of English, University of Cambridge
Marie Léger-St-Jean is the founder and curator of Price One Penny Cheap Literature, 1837-1860 (POP). It contains a bibliographic database of all 580 penny-issue novels published in London during the period, including their source text and dramatizations when applicable. POP also hosts her edition of the Mysteries of the Inquisition (1845), which is currently being turned into a truly digital edition, aligning side by side the French original and the two competing (and very different) London translations. She is completing her dissertation on penny bloods at the University of Cambridge.
Dr. Franz J. Potter
Department of Arts and Humanities, National University
Franz Potter is an associate professor and lead of the MA in English and Gothic Specialization at National University in Southern California. He is a specialist in 19th-century Gothic novels and has written extensively on the trade Gothic, the Gothic chapbook industry and the author Sarah Wilkinson. His book, The History of Gothic Publishing, 1800-1835: Exhuming the Trade was published in 2005 by Palgrave Macmillan and he is currently finishing Palgrave's Guide to Gothic Authors and Publishers, 1764-1830. In 2010 he established Studies in Gothic Fiction journal and continues to serve on their board.
https://studiesingothicfiction.wordpress.com/
Dr. Douglass H. Thomson
Department of Literature and Philosophy, Georgia Southern University
Douglass H. Thomson (Ph.D. University of Rochester) is a professor of Literature and Philosophy at Georgia Southern University. His current research interest is Gothic poetry (1760-1820), including its many and varied parodies. Thomson's most recent work on Gothic ballads includes an electronic edition of Walter Scott's An Apology for Tales of Terror (1799) for the Walter Scott Digital Archive of the University of Edinburgh; a critical edition of M.G. Lewis's Tales of Wonder (Broadview Press, 2009); a chapter on "The Earliest Parodies of Gothic Literature" in The Gothic World (Routledge, 2013); an essay on "The Gothic Ballad" in The New Companion to the Gothic (Wiley-Blackwell, 2012); and "A Note on One of the Earliest Gothic Ballads: Frank Sayers' 'Sir Egwin'" in Papers on Language and Literature (2010).
Thomson's Gothic websites:
Resources for the Study of Gothic Literature
Glossary of Literary Gothic Terms
Romantic Readings of the Gothic
Dr. Dale Townshend
Department of English Studies, University of Stirling
Dale Townshend is Senior Lecturer in Gothic and Romantic Literature at the University of Stirling, Scotland.  His publications include The Orders of Gothic: Foucault, Lacan, and the Subject of Gothic Writing, 1764-1820 (AMS, 2007); four volumes in the Gothic: Critical Concepts in Literary and Cultural Studies series (with Fred Botting, Routledge 2004); Gothic Shakespeares (with John Drakakis, Routledge 2008); Macbeth: A Critical Guide (with John Drakakis, Bloomsbury, 2013);  The Gothic World (with Glennis Byron, Routledge, 2013); and Ann Radcliffe, Romanticism and the Gothic (with Angela Wright, Cambridge UP, 2014).    He is currently at work on a monograph entitled Gothic Antiquity: History, Romance and the Architectural Imagination, 1760-1840.