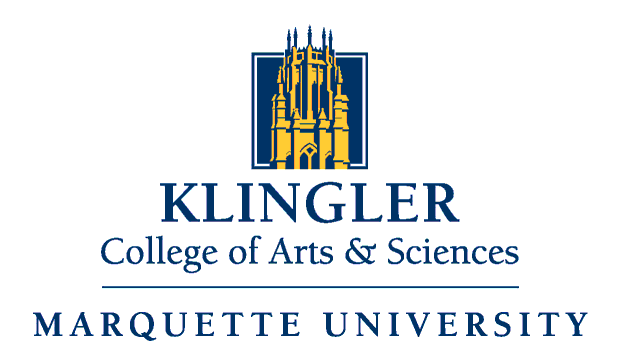 An interdisciplinary conference called "Conversations Across the Humanities" was held from 8:30 to 4:30 on Friday, April 19, 2013. Sponsored by the Way Klingler College of Arts and Sciences, it featured nearly thirty presentations from faculty members and graduate students in English, Foreign Languages and Literatures, History, Philosophy, Psychology, and Theology, as well as from the College of Communications and Raynor Memorial Library. Session topics included Popular Representations of Religious Figures, Reading Race Across the Disciplines, Space across Disciplines, Revisiting American Borderlands , and Digital Humanities.
The conference was organized by Eugenia Afinoguénova (Foreign Languages and Literatures), Kristen Foster (History), Diane Hoeveler (English), and Debra Oswald (Psychology), who received Fellowships in the College's "Engaging Differences and Commonalities Through the Humanities." Each received a two-course buyout and a small fund to pursue their own research projects and to participate in workshops on their papers and chapters with other interested members of the MU community.
The conference was free and open to the public; all sessions were in Cudahy Hall.
Click here to download the event program in its entirety.
Browse the contents of Conversations across the Humanities:
Moderator: Diane Hoeveler, English
Moderator: Debra Oswald, Psychology
Moderator: Kristen Foster, History
Moderator: Diane Hoeveler, English
Moderator: Eugenia Afinoguénova, Foreign Languages and Literatures
Moderator: Eugenia Afinoguénova, Foreign Languages and Literatures
Philip Rossi, SJ, Interim Dean, Way Klingler College of Arts and Sciences